Fighting For Your Rights
Put Experience
In Your Corner
Legal Guidance When You Need It Most
Criminal Defense & Civil Litigation Attorney in Worcester, MA
The legal system can be complicated and the outcome of your case may not only impact your present situation, but also have far-reaching consequences on your life, your family, and future opportunities. For legal representation in criminal defense or civil litigation, call Farrell Law, P.C. in Worcester, Massachusetts.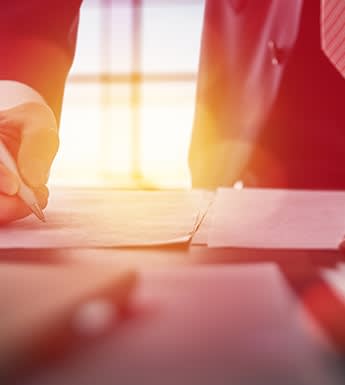 Richard Farrell
Attorney at Law
Knowing that criminal defense and civil litigation were the areas of law that fit his skillset, attorney Richard Farrell opened his private firm in 2001. He is driven to use the legal knowledge and experience he has accumulated over more than two decades of practicing law to stand by the side of people who feel like they must face the justice system alone. When you are charged with a crime or faced with a civil litigation case, you may be wondering if there is anything that can be done to minimize the damage to your life and reach a resolution. To avoid the worst outcome, you need an attorney you can trust. For legal representation in the greater Worcester, Massachusetts area, contact Farrell Law, P.C. today and schedule a consultation.
MORE ABOUT RICHARD
The Key Strengths of a Skilled Attorney
Decades of Legal Experience
There is no substitute for the peace of mind you have when you have an attorney who has not only been practicing law for years but has also been involved in the aggressive defense of clients against a variety of charges. When you choose Richard Farrell as your attorney, you can face your legal challenges with confidence as you work together to pursue a satisfying outcome.
Personalized Representation
Richard's extensive understanding of the legal landscape has taught him that no two clients or cases are exactly alike, nor should they be treated as such. Because of this, Richard will work closely with you to put together a legal strategy that is tailored to suit your needs with the goal of positioning you to obtain the most favorable result available to you in your case.
What To Expect When You Choose Farrell Law, P.C.
---

Collaborative Service
The outcome of your legal case is important to you, which is why you will be updated and involved in each step.

Open Communication
Richard makes it a priority to make himself accessible to explain your options and answer questions about your case.

Flexible Schedule
Life doesn't stop, so meetings and consultations can be scheduled around your availability to make things easier.
Allow an Experienced Attorney Help You Face Your Legal Challenges
Dealing with a complicated legal issue can seem overwhelming and become the source of frustration and emotional stress. If you are facing criminal charges or being confronted with the possibility of civil legal action, your best option is to put the outcome of your situation in the hands of an experienced, skilled legal professional. For individuals in need of legal representation in the Worcester, Massachusetts area, Farrell Law, P.C. is ready to take your case.
Regardless of the nature of the charges, you have the right to a fair and honest legal defense. Attorney Richard Farrell has decades of experience fighting on behalf of people who have been charged with different crimes. From DUI charges and sex crimes to drug charges and firearm violations, you can count on Richard to represent you and work in your best interest.
Civil litigation cases take on many different forms, from real estate disputes between landlords and tenants to breaches of contracts. These types of legal actions, involving depositions, negotiations, and pleadings can drag on for months or even years. Putting a knowledgeable civil litigation attorney like Richard Farrell to work on your case will give you the best chance to reach a result that is fair and satisfying to you.
If you live in the greater Worcester, Massachusetts area and are searching for a seasoned attorney to represent you in your criminal or civil litigation case, you can turn to Richard Farrell for the skilled legal counsel you need. Contact Farrell Law, P.C. today and schedule a consultation to discuss the details of your case and begin the process.